The Bay Cup – update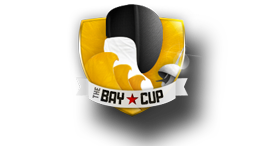 The Bay Cup has announced the host clubs for the first month of tournaments. We should get a complete listing of locals soon. In the meantime, check out The Bay Cup site and/or askFRED to find more specific information. Both links can also be found in the Extras tab.
I like to use askFRED. From there click the Upcoming Tournaments tab and then Browse Tournaments. From there just add "bay cup" in the name category and BAMM, your info has arrived without the hassle of looking at tourneys across the country.
Enjoy